General Election Absentee Voting Update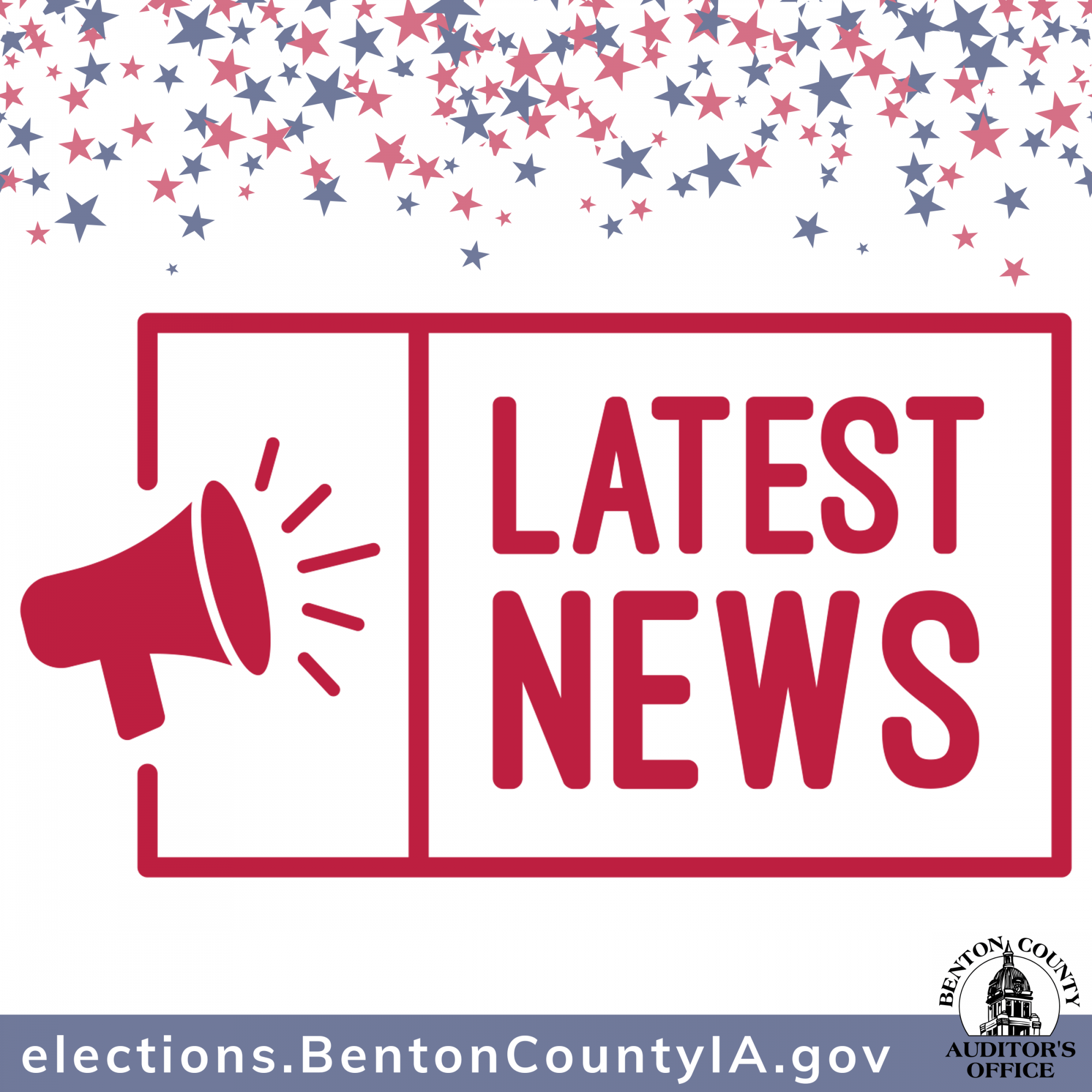 July 21, 2020
GENERAL ELECTION UPDATE!!
The filing deadline for the General Election is Wednesday, August 26, 2020.
The Secretary of State's office will again be mailing out an absentee ballot request form to all of Iowa's active registered voters. After a recent emergency election directive, they are hoping this will be mailed in late August to allow us more time to process. If you have already mailed one in, you do not need to send in another unless we have notified you of missing required information.
**As the law currently states, the first day we can mail out a ballot for the General Election is Monday October 5, 2020!!**
Any questions, please let us know. 319-472-2365
You can also download an absentee ballot request form here to mail into our office at:
Benton County Auditor
PO Box 549
Vinton, IA 52349
Remember to follow the Absentee Ballot Request form Instructions included on the request form:
A registered voter may make written application to their County Auditor for an absentee ballot. A written application for a mailed absentee ballot must be received by the voter's County Auditor no later than 5:00 p.m. 10 days before a General Election or 11 days before any other election.
In order to receive an absentee ballot, a registered voter MUST provide the following necessary information:
1. Name
2. Date of birth
3. Iowa residential address
4. Voter Verification Number (ID Number)
Iowa Driver's License or Non-Operator ID Number OR

Four digit Voter PIN located on the voter's Iowa Voter ID Card

Any voter may request an Iowa Voter ID Card by contacting their County Auditor's Office
5. The name OR date of the election for which you are requesting an absentee ballot
6. Party affiliation - only required for Primary Elections, which are held in even numbered years
7. Signature
All voters are encouraged to provide their phone number and/or email address in the event their County Auditor needs to confirm any information on the request form.